Nanomat 2019
About Conference
On behalf of our organizing committee we are delighted to inviting participants for '18th Edition of International Conference on Emerging Trends in Material Science and Nanotechnology' held during January 28-29, 2019 at Barcelona, Spain, we invite speakers, delegates, students, YRF and exhibitors across the globe to attend our NanoMat 2019 conference. We provides best plat form of networking and also includes keynote presentations from highly affiliated scientists, Oral Talks, Poster Presentations and Exhibitions.
Conference Name
Place & Date:
Barcelona, Spain | January 28-29, 2019
Nanotechnology is a vast subject which covers initial stage of engineering and technology to life science parmeters with the contriving of matter at atomic, sub-atomic, molecular level at Nano scale dimensions of 1-100nm. the flexibility to visualize Nano-sized particles has given rise to a range of potential outcomes in industries and scientific ventures. It permits US to regulate the distinctive properties of the compounds by manipulating the matter at the atomistic level that assists within the construction of novel purposeful materials and designed devices.
Material science may be a multidisciplinary field applying the synthesis, characterization and properties within the areas of science and technology. the invention of latest materials in vivacious and variant disciplines of materials science and engineering is inherent with varied challenges. The challenges of the materials science ought to be sweet-faced to achieve tremendous technological achievements.
IMPORTANCE AND SCOPE
The development of engineering are going to be the key policy manufacturers and convey a replacement wave because the radical innovations in varied application areas. the consequences which will be earnedby application of Nano scale technology realization of miniature systems with sensible practicality, to ascertain high surface area-volume magnitude relation, the manifestation of novel phenomena and involves changes in their properties.
The opportunities for building careers during this field is increasing at a quick pace. In fact, there are presently quite 370 nanotechnology-based merchandise. The engineering is anticipated to be the numerous revolutionary force that leads to influencing the human life and economy. it's powerfully believed that combined impact of commercial and knowledge technology could approach the magnitude of amendment that might result from development of engineering
The previous importance of the fabric science is to acknowledge the desired material or a mix of materials supported its price and performance for meant use for a selected product. The perception of fabricscience domain involves the behavior of materials and therefore the variability in their properties by understanding the quantum physics at the sub-atomic or atomic live.
The study focusses on the process of latest materials that facilitates its applications to consequent generation of engineers and its high market ability includes a nice impact on the economy of the country. within the new decade, the property and influence on the surroundings lie at the core of the fabric development
WHY TO ATTEND?
Nanomat 2019 conference provides the best platform of opportunities of netwroking connectivity and gaining contacts with senior scientist, JRF & delegates who are active in the concerned field. Networking enables sharpening skills, spark inspiration and allow uncover new ideas and concepts during break-out sessions providing tea and lunch for the delegates,young researchers and students. The main topics nanotechnology and materials subjects are addressed by the world top expertise keynote speakers with global recognition from worlds best university thus conferring knowledge on the new nanotechnologies and latest drift in the domain. Main moto of Euroscicons conferences is to accelerate the distinguished keynote, plenary, young research forum speechs and poster presentations, business workshops and career guidance sessions.
Keynote Topics
About Venue
Barcelona is that the capital city of the autonomous community of Catalonia among the dominion of Kingdom of Espana, additionally as a result of the country's second most inhabited municipality, with a population of 1.6 million among city limits. Its geographical region extends on the way facet the executive town limits with a population of around four.7 million of us, being the sixth-most thickly settled geographical space among the ecu Union once Paris, London, Madrid, the Ruhr area and city. it'sthe biggest metropolis on the sea, attack the coast between the mouths of the rivers Llobregat and Besòs, and delimited to the west by the religionist Diamond State Collserola formation, the tallest peak of that's 512 metres (1,680 feet) high.

Barcelona includes a created cultural heritage and is lately a awfully vital cultural centre and a significant tourist destination city is assumed for hosting the 1992 Summer athletic competition additionally as best conferences and expositions and collectively many international sport tournaments. city is one altogetherthe world's leading tourist, economic, trade honest and cultural centres, and its influence in commerce, education, recreation, media, fashion, science, and so the humanities all contribute to its standing mutuallyof the world's major world cities.It is a significant cultural and economic centre in southwestern Europe, twenty fourth among the planet (before Zürich, once Frankfurt) and cash centre. town may well be a transport hub, with the Port of town being one altogether Europe's principal seaports and busiest European mortal port, a world installation, Barcelona–El bum installation, that handles over fortymillion passengers p.a., AN intensive highway network, and a high-speed railway line with a link to France and sothe rest of Europe.
Market Analysis
THEME: Advancing the Research Trends in Materials Science and Nanotechnology
SUMMARY
The International conference on Emerging trends in material science and technology is that the platform to achieve or share the data within the new technological developments within the field of science, engineering, and technology. This conference brings along professors, researchers, scientists, students altogether the areas of fabric science and technology and provides a global forum for the spreading of approved analysis. we tend to ar honored to ask you all to attend and register for the "18th Edition of International conference on rising trends in material science and technology (Nanomat 2019)" that is scheduled for Gregorian calendar month 28-29, 2019 in Barcelona, Spain.

The organizing committee is mechanical device up for Associate in Nursing exciting and informative conference program this year collectively that has comprehensive lectures, symposia, workshops on a selection of topics, poster shows and varied programs for participants from all over the world. we tend totend to ask you to hitch us at International conference on rising trends in material science and engineering, where you will ensure to possess a major experience with students from spherical theworld. All members of the Nanomat 2019 organizing committee foresee to meeting you in town, Spain.

IMPORTANCE AND SCOPE

The National engineering Initiative (NNI) was established primarily as a results of Nanoscience and technology unit expected to possess a large potential economic impact. The conceivable outcomes appearendless. it's powerfully believed that combined impact of business and knowledge technology couldapproach the magnitude of change that may result from development of engineering.

The study focusses on the method of latest materials that facilitates its applications to future generation of engineers and its high marketability includes a pleasant impact on the economy of the country. among the new decade, the property and influence on the setting lie at the core of the material development.

MARKET ANALYSIS
Europe accounted for thirty third market share in world engineering science market revenue in 2015 onceAmericas region and is forecast to grow at a CAGR of fifteen.6% to achieve $3.98 billion by 2021. APAC region is projected to grow at a rate of twenty.9% CAGR throughout the forecast amount 2016-2021.
The analysis report informs that the world nanoparticle market is anticipated to achieve USD ninety one.1 million by 2020 at a CAGR of five.4% from 2015-2020. The market growth is being improved because of the exaggerated stress on Nanotechnological analysis and funding provided by the govt. to hold out the R&D during this domain. The markets of China, Brazil, India, and Republic of South Africa area unit attaining high growth prospects for the businesses concerned in R&D of engineering science and nanoparticle analyzing instruments distribution.
The prime position in world nanoparticle analysis market was occupied by the Malvern Instruments Ltd in U.K. within the year 2014 and over the past few years, it's adopted varied advances and techniques to keep up its prime position within the world market. the opposite firms love HORIBA Ltd. (Japan), Beckman wedge (U.S.), Shimadzu Corporation (Japan), Agilent Technologies, Inc. (U.S.), Microtrac, Inc. (U.S.), Hitachi, Ltd. (Japan), JEOL Ltd. (Japan), Bruker Corporation (U.S.), TSI Incorporated (U.S.), and Wyatt Technology Corporation (U.S.) conjointly holds an honest position within the nanoparticle analysis market.
The global market of fabric science is evaluated to achieve a price of $6000 million by 2020 and is anticipated to inscribe a CAGR of ten.2% between 2015 and 2020. The north of America holds the biggestmarket followed by Asia-Pacific. The Europe market is calculable to be growing at a gentle rate because ofeconomic recovery within the region beside the increasing concern for the building insulation and energy savings.
The global composites marketplace for core materials is calculable to extend from USD one.17 Billion to USD one.92 Billion from 2016 to 2020 severally and a CAGR of eight.77% is anticipated between 2017 and 2022. There is also a rise within the market of core materials as makers of materials area unit linguistic communication provide agreements with end-use industries to carry on and improve their market within the composites.
The global market of microspheres and versatile pipe market is calculable to achieve USD vi.68 Billion by 2022 with a CAGR of nine.02% between 2017 and 2022 and USD one,111.3 Million with a CAGR of4.0% between 2017 and 2022.
The cooling materials market was valued at USD one.80 Billion in two016 and is roughly calculated to achieve USD 2.94 Billion by 2021, at a CAGR of ten.3% from 2016 to 2021.
Major Nanotechnology Associations around the Globe
Brazilian Nanotechnology National Laboratory, Brazil

National Center for Nanoscience and Technology, China

National Institute for Nanotechnology, Canada

EU Seventh Framework Programme, Europe

National Centre for Nano-Structured Materials CSIR, India

Institute of Nano Science and Technology, India

Iranian Nanotechnology Laboratory Network, Iran

Collaborative Centre for Applied Nanotechnology, Ireland

Russian Nanotechnology Corporation, Russia

Sri Lanka Institute of Nanotechnology, Sri Lanka

National Nanotechnology Center (Nanotech), Thailand

Nanomedicine Roadmap Initiative, USA

American National Standards Institute Nanotechnology Panel (ANSI-NSP)

Nano Ned, USA

National Nanotechnitiative, USA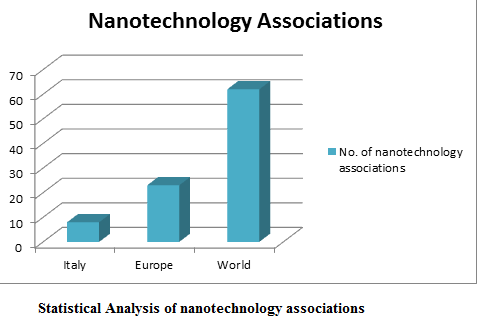 Major Material Science Associations around the Globe
American Chemical Society (ACS)
American Physical Society (APS)
The Materials Information Society (ASM International)
The Materials Research Society (MRS)
Microscopy Society of America (MSA)
The Minerals, Metals & Materials Society (TMS)
Sigma Xi: The Scientific Research Society
International Society for Optical Engineering (SPIE)
The American Ceramic Society (ACers)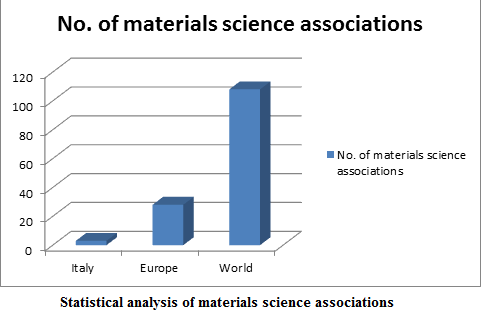 Target Audience:
Materials Scientists/Research Professors/ Nanotechnologists
Physicists/Chemists
Junior/Senior Research Fellows of Materials Science/ Nanotechnology/ Polymer Science/
Materials Science/ Nanotechnology Students
Directors of Chemical/ Materials/ Nano companies
Materials Engineers
Members of different Materials Science, Physics, Nanotechnology associations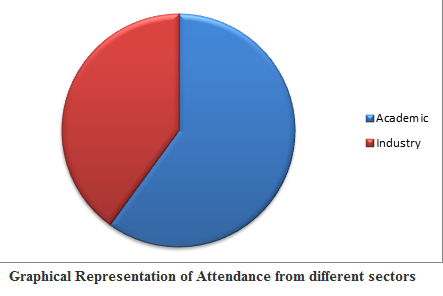 Sessions/Tracks
Track 1: Advanced Nanomaterials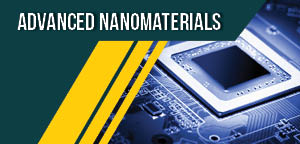 Nanomaterials are the materials of which a solitary unit is measured 1 and 1000 nanometers yet is generally 1—100 nm. Nanomaterials inquire about adopting the approaches related to materials science and nanotechnology, thus gaining grounds in materials metrology and blend which have been created in support of micro fabrication research. Materials with a structure at the Nano scale regularly have one of a kind optical, electronic, or mechanical properties Nanomaterials are gradually getting to be noticeably popularized and starting to rise as wares.
Nano particles application and synthesis
Track 2: Nano Electronics
Nano electronics cites the utilization of nanotechnology in electronic segments. The term covers an assorted arrangement of gadgets and materials, with the basic trademark that they are small to the point that between nuclear connections and quantum mechanical properties should be examined broadly. This field aims to enable the sustained cognizance of Moore's law by using innovative methods and materials for the construction of electronic devices featured with nanoscale size.
Track 3: Nanotechnology for Clean Energy and Environment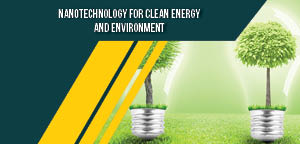 Nanotechnologies give the possibility to improve vitality effectiveness over all branches of industry and to financially use sustainable power source creation through new innovative arrangements and advanced generation. In this way, its consequences for a vibrant era, transmission, stockpiling and utilization are various and differing. Some will be incremental and some perhaps progressive.
Nano technological products, processes and applications are relied upon to contribute altogether to natural and atmosphere insurance by sparing crude materials, vitality and water and additionally by decreasing nursery gasses and unsafe squanders. Utilizing nanomaterials along these lines guarantees certain ecological advantages and supportability impacts.
Nano remediation and matter treatment technology
Track 4: Nano Applications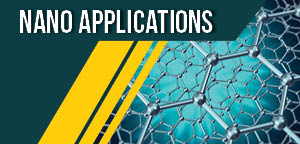 The 2000s have seen the beginnings of the uses of nanotechnology in business items, albeit most applications are constrained to the mass utilization of inactive nanomaterial. The benefits of nanotechnology are dependent on a matter of fact that the structures can be modified at the level of Nano scale to thus obtain specific properties, thus greatly extending the materials science toolkit. Utilizing nanotechnology, materials can viably be made more grounded, lighter, more sturdy, more receptive, more sifter like, or better electrical conveyors, among numerous different characteristics. Numerous regular business items are right now available and in day by day utilize that depend on Nano scale materials and procedures. Nanotechnology has significantly added to real advances in registering and gadgets, prompting rapid, tiny and more convenient frameworks that can oversee and store greater measures of data.
Nano technology in drug delivery and cancer treatment
Nano technology in blood purification and tissue engineering
Track 5: Nano Biotechnology
Nano biotechnology, bio nanotechnology, and Nano biology are terms that refer to the convergence of nanotechnology and science. Nanobiotechnology is a discipline in which tools from nanotechnology are developed and applied to study biological phenomena. Ideas that are upgraded through Nano biology include Nano devices, (for example, natural machines), nanoparticles, and Nano scale marvels that occur inside the reach of nanotechnology. Bio nanotechnology, by and large, refers to the investigation of how the objectives of nanotechnology can be guided by concentrate how organic "machines" work and adjusting these natural themes into enhancing existing nanotechnologies or constructing new ones. This specialized way to deal with science enables researchers to envision and make configurations that can be utilized for organic research. Naturally roused nanotechnology utilizes organic frameworks as the motivations for advances not yet made. Be that as it may, as with nanotechnology and biotechnology, bio nanotechnology has numerous potential moral issues related with it. The key objectives that are usually found in Nano biology involve applying Nano tools to medical/biological related problems and thus refining all of these applications. Nanobiotechnology derives its fundamentals from nanotechnology.
Track 6: Nano Biomedicine
Nano medicine is the medicinal utilization of nanotechnology. Nano medicine ranges from the medicinal uses of nanomaterial's and organic gadgets to Nanoelectronic biosensors, and even conceivable future utilizations of atomic nanotechnology, for example, natural machines. Current issues for Nano medicine include understanding the issues identified with harmfulness and ecological effect of nanoscale materials. Functionalities can be added to nanomaterials by interfacing them with natural atoms or structures. The measure of nanomaterials is like that of most natural particles and structures; in this way, nanomaterial's can be helpful for both in vivo and in vitro biomedical research and applications. Up to this point, the reconciliation of nanomaterials with science has prompted the advancement of symptomatic gadgets; differentiate specialists, expository instruments, non-intrusive treatment applications, and medication conveyance vehicles. Nano medicine looks to convey a profitable arrangement of research apparatuses and clinically valuable gadgets sooner rather than later.
Track 7: Carbon and Graphene Nanostructures
Carbon nanotubes (CNTs) are allotropes of carbon with a round and hollow nanostructure. These round and hollow carbon particles have strange properties, which are significant for nanotechnology, gadgets, optics and different fields of materials science and innovation. Attributable to the material's remarkable quality and solidness, nanotubes have been developed with the length-to-breadth proportion of up to 132,000,000:1, essentially bigger than for whatever other material.
Likewise, attributable to their unprecedented warm conductivity, mechanical, and electrical properties, carbon nanotubes discover applications as added substances to different auxiliary materials. For example, nanotubes frame a modest bit of the material(s) in a few (essentially carbon fiber) slugging sticks, golf clubs, auto parts or Damascus steel.
Track 8: Polymer Science Engineering
Polymer Science or macromolecular science is a subfield of materials science concerned with polymers, principally manufactured polymers, for example, plastics and elastomers. The field of polymer science incorporates analysts in various controls including science, material science, and designing.
The first difficulties in the forthcoming decades will be the expansion in the populace, the grouping of individuals in far reaching urban focuses, and globalization, and the normal change of atmosphere. Subsequently, the primary worries for people, later on, will be vitality and assets, nourishment, well-being, versatility and foundation and correspondence. There is probably polymers will assume a key part in finding effective routes in taking care of these difficulties. Polymers will be the material of the new thousand years and the creation of polymeric parts i.e. green, maintainable, vitality proficient, great, low-evaluated, and so forth will guarantee the availability of the finest arrangements around the globe. Manufactured polymers have since quite a while assumed a generally essential part in present-day therapeutic practice. Numerous gadgets in prescription and even some simulated organs are built with accomplishment from engineered polymers. It is conceivable that engineered polymers may assume a vital part in the future drug store, as well. Polymer science can be connected to spare vitality and enhance sustainable power source advancements.
Track 9: Biopolymers and Bio plastics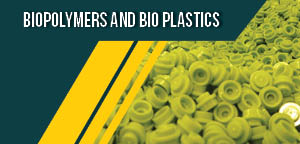 Polymer Nano composites (PNC) include a polymer or copolymer having nanoparticles or Nano fillers scattered in the polymer lattice. With the ebb and flow concentrate on investigating other options to oil and noticeable quality on lessened natural effect, research is progressively being coordinated at an improvement of biodegradable sustenance bundling from biopolymer-based materials. A biomaterial is any matter, surface, or builds that interfaces with organic frameworks. As a science, biomaterials are around fifty years of age. The investigation of biomaterials is called biomaterials science. It has encountered steady and solid development over its history, with many organizations putting a lot of cash into the improvement of novel items. Biomaterials science includes components of a drug, science, science, tissue building and materials science.
Biopolymers in tissue engineering
Track 10: Advanced Materials Science
The interdisciplinary field of materials science also called as materials science and building, includes the revelation and plan of new materials, with an accentuation on solids. The propelled material industry envelops a full cycle shape materials extraction, Primary creation, forms improvement and material characterization to item manufacture, testing which exhausted in composite materials and biomaterials. The improvement of cutting edge material is related to the era of new learning and licensed innovation, a blend of the relationship with cutting edge materials. The Advanced materials directorate has in the past monetary year built up a benchmark think about on the area in South Africa. The review involved understanding the capacities, openings, worldwide patterns, breaches and difficulties of the business, with a particular accentuation on titanium, Nano-materials, propelled composites and Nanotechnology and modern applications in aviation, self-propelled processes, development, and gadgets, restorative, bundling and a sustainable power source (PV).There are many organizations inquiring about on Advanced materials, in which Morgan Advanced Materials is one of it.
Advanced Engineering materials
Track 11: Nano Composites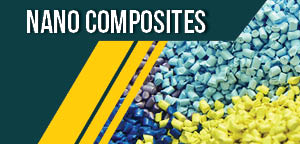 Nano composite is a multiphase strong material where one of the stages has one, a few measurements of under 100 nm, or structures having Nano-scale rehash removes between the diverse stages that make up the material. Nano composites are found in nature, for instance in the structure of the abalone shell and bone. The utilization of nanoparticle-rich materials long originates before the comprehension of the physical and compound nature of these materials. Jose-Yacaman et al. explored the starting point of the profundity of shading and the imperviousness to acids and bio-consumption of Maya blue paint, ascribing it to a nanoparticle instrument. From the mid-1950s nanoscale organo-dirts have been utilized to control the stream of polymer arrangements (e.g. as paint viscosities) or the constitution of gels (e.g. as a thickening substance in cosmetics, keeping the arrangements in a homogeneous frame). By the 1970s polymer/dirt composites were the theme of course books in spite of the fact that the expression "Nano composites" was not in like manner utilize.
Track 12: Nano technology in materials science
Nanotechnology is the building of practical structures at the subatomic scale. This spreads both current work and ideas that are more cutting-edge. In its extraordinary sense, nanotechnology implies the expected ability to manufacture things from the base up, utilizing systems and devices being created today to make finish, elite items. Two standard systems are used in nanotechnology. In the "base up" strategy, materials and gadgets are produced using sub-nuclear fragments which collect themselves synthetically by standards of sub-atomic acknowledgment. In the "best down" technique, Nano-particles are worked from greater components without nuclear level control. Improvement of utilizations joining semiconductor nanoparticles to be utilized as a part of the up and coming era of items, for example, show innovation, lighting, sunlight based cells and organic imaging; see quantum dabs. Late utilization of nanomaterials incorporates a scope of biomedical applications, for example, tissue building, sedate conveyance, and biosensors.
Natural nano materials
Track 13: Corrosion Engineering and Corrosion Protection
Erosion Engineering is the experts teach of applying logical information, characteristic laws and physical assets with a specific end goal to outline and actualize materials, structures, gadgets, frameworks and systems to deal with the common marvel known as consumption. For the most part identified with Metallurgy, Corrosion Engineering likewise identifies with non-metallic including pottery. Consumption Engineers regularly oversee other not-entirely erosion forms including (but rather not confined to) breaking, fragile crack, crazing, fussing, disintegration and that's only the tip of the iceberg. In the year 1995, it was accounted for that the costs across the nation in the U.S of erosion were about $300 billion every year. Erosion building bunches have conformed to the world with a specific end goal to anticipate, moderate and deal with the impacts of consumption. Cases of such gatherings are the National Association of Corrosion Engineers (NACE) and the European Federation of Corrosion (EFC), see Corrosion social orders. The consumption engineers' primary errand is to financially and securely deal with the impacts of erosion on materials. Erosion engineering graduate degree courses are accessible worldwide and are worried about the control and comprehension of consumption.
Track 14: Biomaterials
A biomaterial is any substance that has been built to interface with organic frameworks for a medicinal reason - either a remedial (treat, increase, repair or supplant a tissue capacity of the body) or a demonstrative one. As a science, biomaterials are around fifty years of age. The investigation of biomaterials is called biomaterials science or biomaterials designing. It has encountered enduring and solid development over its history, with many organizations putting a lot of cash into the improvement of new items. Biomaterials science includes components of the solution, science, tissue designing and materials science.
Track 15: Electronic, Optical and Magnetic Materials
For any electronic gadget to work well, electrical current must be proficiently controlled by exchanging gadgets, which winds up noticeably difficult as frameworks approach little measurements. This issue must be tended to by incorporating materials that allow solid turn-on and kill of current at any size scale. New electronic and photonic nanomaterials guarantee achievements in interchanges, registering gadgets and strong state lighting.Flow look into including mass gem development, natural semiconductors, thin film and nanostructure development, and delicate lithography. A few of the major photonics organizations on the planet sees on various advancements and assessments about future difficulties for makers and integrators of lasers and photonics items.
The silicon photonics market is foreseen to develop to $497.53 million by 2020, growing at a CAGR of 27.74% from 2014 to 2020. The silicon carbide semiconductor market is assessed to develop $3182.89 Million by 2020, at a normal CAGR of 42.03% from 2014 to 2020.
Track 16: Nano Photonics
Nano Photonics corresponds to the utilization of light in Nanoscale ventures. This field is related with some particular leaps forward in utilizing light in new advances, including silicon-based semiconductors, where nanophotonics enhance speed and execution. Nano photonics or Nano-optics is the study of the behavior of light on the nanometer scale, and of the interaction of nanometer-scale objects with light. The nanophotonics idea additionally adds to a more broad classification of nanotechnology that is altering how a portion of the most modest undertakings are dealt with by the innovative work (R&D) bureaus of different fields. It is a branch of optics, optical engineering, electrical engineering, and nanotechnology. It often involves metallic components, which can transport and focus light via surface Plasmon polaritons.The term "Nano-optics", just like the term "optics", usually refers to circumstances involving ultraviolet, visible, and near-infrared light.
Optoelectronics and microelectronics
Track 17: Nano Robotics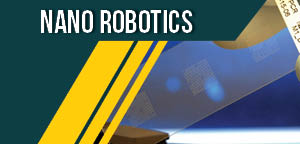 Nano robotics is a rising innovation field making machines or robots whose parts are at or close to the size of a nanometer (10−9 meters). All the more particularly, Nano robotics (instead of micro robotics) alludes to the nanotechnology building order of planning and building Nano robots, with gadgets extending in size from 0.1–10 micrometers and developed of nanoscale or sub-atomic segments. The terms nanobot, nanoid, nanite, nanomachine, or nanomite have likewise been utilized to portray such gadgets at present under innovative work
Nano machines are generally in the innovative work stage, though some primitive sub-atomic machines and nanomotors have been tried. An illustration is a sensor having a switch roughly 1.5 nanometers over, ready to include particular particles a substance test. The principal valuable uses of Nano machines might be in Nano medicine. For instance, organic machines could be utilized to recognize and obliterate malignancy cells. Another potential application is the recognition of harmful chemicals, and the estimation of their fixations, in the earth. Rice University has exhibited a solitary particle auto created by a compound procedure and including buckminsterfullerene (Bucky balls) for wheels. It is activated by controlling the environmental temperature and by situating an examining burrowing magnifying lens tip.
Biomedical Applications of Nanorobots
Learn More
Material Science & Nanotechnology Companies
Linari Biomedical |Nanomaterials conferences 2019 Europe| HiQ-Nano | Nanomaterials conferences | Composite Materials conferences| Directa Plus |Composite Materials conferences| Digisens 3D Tomography Software Solutions | Nanomaterials conferences 2019 Asia| Nanotechnology conferences| Russian Corporation of Nanotechnology (RCNT) | Nanomaterials conferences 2019 Europe| Nanomaterials conferences | A.P.E. Research |Composite Materials conferences| Nanotechnology conferences| Sandvik | Delphi Automotive | | Nanomaterials conferences 2019 Europe | Nanomaterials conferences 2019 Asia| Reckitt BenckiserVoestalpine | Nanomaterials conferences | Nanotechnology conferences| Composite Materials conferences| Seagate Technology| Nanomaterials conferences | Prysmian Group | Nanomaterials conferences 2019 Asia| Pernod Ricard |Nanotechnology conferences | Addlink software scientific | Nanomaterials conferences | Izasa scientific |Nanotechnology conferences| Nadetech Innovations | Nanomaterials conferences | Chained Labs | BBI solutions |Nanomaterials conferences |Antaria Limited | |Nanotechnology conferences| AVT Services Pty Ltd | Nano-Tech|Composite Materials conferences| Nano Lane | Bio Nano consulting | Nanomaterials conferences | |Nanotechnology conferences| | Nanomaterials conferences 2019 Asia| Gemini Israel Ventures | Nanomaterials conferences | Cambridge Display Technology|Composite Materials conferences| Nanotechnology conferences| | Nanomaterials conferences | Aquamarijn micro filtration | ASM International | | Nanomaterials conferences 2019 Europe| |Nanotechnology conferences| Nanomaterials conferences | DSM somos | HQ grapheme | Composite Ma terials conferences | IME Technologies| KRIYA Materials | EuroScicon | Nanomaterials conferences | Nanomaterials conferences 2019 Asia|| CPS Instruments | BASF | |Nanotechnology conferences| Zeiss | Nanomaterials conferences | Advanced Technologies Center ATC | Xenia Materials | Nanomaterials conferences | | Nanomaterials conferences 2019 Asia | | Nanomaterials conferences 2019 Europe| Silicon Biosystems | SCRIBA Nanotechnologies | Nanomaterials conferences | Plasma Diagnostics and Technologies | Organic Spintronics |Composite Materials conferences| Mindseeds |Nanotechnology conferences| Laboratories |EuroScicon | | Nanomaterials conferences 2019 Europe| MBN Nanomaterialia S.p.ATyco AD-particles | Nanomaterials conferences | | Nanomaterials conferences 2019 Europe| |Nanotechnology conferences| | Graphene Tech | | Nanomaterials conferences 2019 Asia| NanoDiamond Products | Particular Sciences| Sampas Nanotechnology | Buhler Group | Kiss Soft | Greater Zuricharea | Nano Surf | NBM | Optical Additives |PSI | Waters Smart Innovations | Tec Concept | Silexmicro Systems | PFSW | |Nanotechnology conferences| Nano Film | Gyros | | Nanomaterials conferences 2019 Asia||Nanotechnology conferences| Solectron | Agfa | CMI Group | Ceramisphere Ltd |DYESOL | Living Cell Technologies | Micro-Bio-Nano Company | Renishaw apply innovation | | Material Sciences conferences | Advanced Magnetic Technologies & Consulting Group (AMT&C) |Smart Materials conferences| Concern Nanoindustry | |Nanotechnology conferences| Material Sciences conferences |Composite Materials conferences| Nanomaterials conferences 2019 Europe| | Nanomaterials conferences 2019 Asia|Materials Science conferences 2019 USA| | Nanomaterials conferences 2019 Europe| Composite Materials conferences| |GKN | |Smart Materials conferences| Rusal |Tenaris|Mechel | Material Sciences conferences || Carlsberg Group| Norsk Hydro| Lanxess| DSM|Covidien | Material Sciences conferences | Novolipetsk Steel| |Smart Materials conferences| |Composite Materials Nanomaterials conferences 2019 Europe| Nornickel | Kering| SCA ||Materials Science conferences 2019 USA|Cr.E.S.T. - Crisel Elettrooptical Systems Technology | Material Sciences conferences | Digital Surf ||Materials Science conferences 2019 USA| |Smart Materials conferences| Marion Technologies | |Composite Materials conferences| ABCR supplies Lmtd | AIXTRON | | Material Sciences conferences | Buhler | BASF | | Nanomaterials conferences 2019 Asia| |Smart Materials conferences||Materials Science conferences 2019 USA| Bio Gate | BIONI | Nanomaterials conferences 2019 Europe| |EuroScicon BYK Additives&Instruments CCM | | Material Sciences conferences | Arnold | Bartels | VSPC co.LTD |Smart Materials conferences| Warsash scientific | | Material Sciences conferences | AQUANOVA AG | nDure Technologies |Smart Materials conferences||Materials Science conferences 2019 USA| EuroScicon conferences | Dolomite| | Material Sciences conferences | Ellit Scientific solution science for research and industry | |Smart Materials conferences||Materials Science conferences 2019 USA| | Nanomaterials conferences 2019 Europe| | Nanomaterials conferences 2019 Asia| Edinburgh Instruments | Material Sciences conferences | Durham Magneto optics Ltd | Eurochem specialist chemicals | Biolin Scientific | |Smart Materials conferences| Fischer InstrumentationAd-particles | | Material Sciences conferences ||Smart Materials conferences| Quick step Technologies | Deerac Fluidics | CS Instruments | Material Sciences conferences | Cordouan Technologies | Biokowski psb Industries | Fluigent Smart Microfludics | | Nanomaterials conferences 2019 Asia| PLIN Nanotechnology| Smart Materials conferences|Material Sciences conferences |Auto Car Brands | Leblog auto | WTS Global | |Nanomaterials conferences 2019 Asia| EuroScicon | BR Automation | Material Sciences conferences | | AGM Automation System Inc | Nanomaterials conferences 2019 Europe| AGI Automation Components | Material Sciences conferences | Aveni Collaborative Centre for Applied Nanotechnology | |Smart Materials conferences|
Material Science & Nanotechnology Companies in USA:
Post-Doctoral Research Fellow Jobs, Cancer Immunotherapy| Nanomaterials conferences 2019 Asia| Tenure Track Assistant/Associate Nanobioscience Professor Jobs | Nanomaterials conferences | Nanomaterial Analytical Characterization Fellowship Jobs – CDER |Nanotechnology conferences| Material Sciences conferences | EuroScicon |Smart Materials conferences| Postdoctoral Research Staff Member – Nanotechnology Jobs |Composite Materials conferences| Research Specialist Jobs |Materials Science conferences 2019 USA| Nanomaterials conferences 2019 Europe| Associate/Full Research Professor of Nanofabrication Research Associate Jobs |Nanomaterials conferences 2019 Asia| Principal Scientist, Metamaterials/Metasurfaces Postdoc Jobs | Nanomaterials conferences | EuroScicon conferences || Material Sciences conferences |Nanotechnology conferences| Assistant/Associate Professor of Pharmaceutics Jobs|Smart Materials conferences| RESEARCH SCIENTIST/ENGINEER Jobs | Assistant Professor – Nanotechnology Jobs |Composite Materials conferences| Molecular Biologist Jobs | Clinical Research Associate II (Cancer) Jobs |Materials Science conferences 2019 USA|Postdoctoral Scientist Jobs Professor of Nanoengineering Jobs Nanomaterials conferences 2019 Europe| | Nanomaterials conferences | | Material Sciences conferences | |Nanotechnology conferences| |Smart Materials conferences| |Composite Materials conferences| |Materials Science conferences 2019 USA|Professor of Nanoscale Science Jobs Nanomaterials conferences 2019 Asia|| EuroScicon | Interdisciplinary Post-Doctoral Jobs | Nanomaterials conferences 2019 Europe| Research Facility Manager Jobs | Nanomaterials conferences 2019 Asia| Polymeric Nanoparticle Formulation Careers| Audio Laboratory Assistant Careers | Nanomaterials conferences |Assistant Professor/Associate Professor, Computational Fluid Dynamics Careers| Material Sciences conferences | POSTDOCTORAL RESEARCH ASSOCIATE Jobs ||Nanotechnology conferences| Structural Biologist Jobs | Materials Scientist - Nanoscience Jobs |Smart Materials conferences| Laboratory Technician Jobs | Senior Associate, Data Scientist – Optimization Jobs|Composite Materials conferences| EuroScicon | Staff Scientist - Assay Development Careers |Materials Science conferences 2019 USA|Assistant Professor in Mechanics and Design Jobs | Nanomaterials conferences 2019 Europe| NCTR-ORA Nanotechnology Core Facility Fellowship – FDA Careers | Nanomaterials conferences 2019 Asia| Faculty Position- Emerging Technology Jobs | Nanomaterials conferences | Nanomaterial Research Assistant at EPA Jobs | Material Sciences conferences | Assistant/Associate Professor (tenure track) REVISED Jobs | Staff Scientist Jobs |Nanotechnology conferences| Research Biologist Jobs | Associate Scientist Jobs | Assistant Professor Jobs |Smart Materials conferences| EuroScicon | EUV Simulations Engineer - TD Research Careers |Composite Materials conferences| Tenure-Track Faculty Position, Inorganic/Materials Chemistry Jobs |Materials Science conferences 2019 USA| Photonics System Integration Engineer Jobs | Nanomaterials conferences 2019 Europe| Director, Center for High Technology Materials Jobs | Nanomaterials conferences 2019 Asia| Instructor, Mechanical Engineering Jobs | Nanomaterials conferences | Subject Matter Expert Scientist – Nanotechnology Jobs | Research Scientist Jobs | Material Sciences conferences | Scientist / Research & Development Careers | EUV Lithography Engineer Jobs |Nanotechnology conferences| EuroScicon | Research Associate-Fixed Term Careers | Postdoctoral Scholar – Materials Photophysics Jobs|Smart Materials conferences| Materials Scientist/Engineer Jobs
Material Science & Nanotechnology Companies in Asia and Middle East:
Journal of Nanoparticle Research | Microelectronics and Reliability ||Materials Science conferences 2019 USA| Journal of Nanophotonics Nanomaterials conferences 2019 Asia| Materials Express | ACM Journal on Emerging Technologies in Computing Systems| EuroScicon conferences ||Materials Science conferences 2019 USA| Bio microfluidics | Microfluidics and Nanofluidics | Reviews on Advanced Materials Science|Materials Science conferences 2019 USA| Nanomaterials conferences 2019 Asia| Microelectronic Engineering | Biomedical Microdevices |Materials Science conferences 2019 USA| International journal of nanomedicine |Microporous and Mesoporous Materials | Beilstein Journal of Nanotechnology |Materials Science conferences 2019 USA| Precision Engineering| Advanced Functional Materials | Journal of Physical Chemistry Letters | Nanomaterials conferences 2019 Asia| Small Biomaterials Nanomaterials conferences 2019 Asia| Nano Research ||Materials Science conferences 2019 USA|Nano scale | Photonics and Nanostructures - Fundamentals and Applications |Materials Science conferences 2019 USA| Nanomaterials conferences 2019 Asia| IEEE Transactions on Nanotechnology | ACS Applied Materials & Interfaces Nanotechnology | Nano medicine and nano biotechnology |Materials Science conferences 2019 USA|Materials Science conferences 2019 USA| Journal of Nano biotechnology | Nature Nanotechnology | Advanced Materials | Journal of Biomedical Nanotechnology | Nano Letters | ACS Nano |Materials Science conferences 2019 USA| Nanomaterials conferences 2019 Asia| Nano TodayNanotubes and Carbon Nanostructures | Nanomaterials conferences 2019 Europe|Materials Science conferences 2019 USA||Materials Science conferences 2019 USA| IEEE Transactions on Nanobioscience | Journal of Laser MicroNanoengineering| EuroScicon conferences | Exploring metal organic frameworks for energy storage in batteries and supercapacitors | EuroScicon | Learning from nature: constructing high performance graphene-based |Materials Science conferences 2019 USA| Pysica E: Low-Dimensional Systems and Nanostructures Nanoscale Research Letters | Nanomaterials conferences 2019 Asia| Fullerenes nanocomposites | Nanotechnology, Science and Applications |Nano-Micro Letters | EuroScicon conferences | Nanomaterials conferences 2019 Europe| Lab on a Chip - Miniaturisation for Chemistry and Biology | Biosensors and Bioelectronics | Journal of Physical Chemistry Journal of Micromechanics and Microengineering | Materials Science & Engineering : Structural Materials: Properties, Microstructure and Processing | Nanomaterials conferences 2019 Europe|Wiley interdisciplinary reviews | EuroScicon conferences |Nanomedicine: Nanotechnology, Biology, and Medicine | Nano toxicology | Nano medicine
Material Science & Nanotechnology Journals
Journal of Nanoparticle Research | Microelectronics and Reliability ||Materials Science conferences 2019 USA| Journal of Nanophotonics | Materials Express | ACM Journal on Emerging Technologies in Computing Systems| EuroScicon conferences ||Materials Science conferences 2019 USA| Bio microfluidics | Microfluidics and Nanofluidics | Reviews on Advanced Materials Science|Materials Science conferences 2019 USA| Microelectronic Engineering | Biomedical Microdevices ||Materials Science conferences 2019 USA| International journal of nanomedicine |Microporous and Mesoporous Materials | Beilstein Journal of Nanotechnology ||Materials Science conferences 2019 USA| Precision Engineering| Advanced Functional Materials | Journal of Physical Chemistry Letters | Small Biomaterials | Nano Research |Nano scale | Photonics and Nanostructures - Fundamentals and Applications | IEEE Transactions on Nanotechnology | ACS Applied Materials & Interfaces Nanotechnology | Nano medicine and nano biotechnology |Materials Science conferences 2019 USA| Journal of Nano biotechnology | Nature Nanotechnology | Advanced Materials | Journal of Biomedical Nanotechnology | Nano Letters | ACS Nano | Nano TodayNanotubes and Carbon Nanostructures |Materials Science conferences 2019 USA||Materials Science conferences 2019 USA| IEEE Transactions on Nanobioscience | Journal of Laser Micro Nanoengineering| EuroScicon conferences | Exploring metal organic frameworks for energy storage in batteries and supercapacitors | EuroScicon | Learning from nature: constructing high performance graphene-based |Materials Science conferences 2019 USA| Pysica E: Low-Dimensional Systems and Nanostructures Nanoscale Research Letters | Fullerenes nanocomposites | Nanotechnology, Science and Applications | Nano-Micro Letters | EuroScicon conferences | Lab on a Chip - Miniaturisation for Chemistry and Biology | Biosensors and Bioelectronics | Journal of Physical Chemistry Journal of Micromechanics and Microengineering | Materials Science & Engineering : Structural Materials: Properties, Microstructure and Processing | Wiley interdisciplinary reviews | Nanomedicine: Nanotechnology, Biology, and Medicine | Nano toxicology | Nano medicine
Material Science & Nanotechnology Jobs
Senior Embedded Electronics Engineer Jobs || Nanomaterials conferences | Lecturer or Senior Lecturer in Chemical Engineering Jobs || Material Sciences conferences | Product Development Scientist Jobs |Nanotechnology conferences| Senior Health & Safety Advisor – Chemical bias Careers |Nanotechnology conferences |Smart Materials conferences| EuroScicon | Electrical Design Engineer Jobs|Composite Materials conferences| EuroScicon conferences | Research Assistant in Single Molecule Nanotechnology Jobs|Materials Science conferences 2019 USA| Senior Physicist / Magnet Engineer Jobs| Nanomaterials conferences 2019 Europe|Senior research associate: quantum annealing experiment Careers | Nanomaterials conferences 2019 Asia| Clinical Research Fellow in Burns Jobs |Research Facility Manager Jobs | Nanomaterials conferences | EuroScicon conferences |Associate Principal Design Engineer Jobs | Material Sciences conferences | Senior - Lead Electronics Engineers - MEMS Operations Director Jobs Senior Memory Architect Jobs |Nanotechnology conferences| Doctoral Student in Nanotechnology - University of Oulu, Finland Jobs | Nanoparticle characterization in complex media (Leipzig, Germany) Career|Smart Materials conferences| Summer Jobs at the Department of Electronics and Nanoengineering - Aalto University, Finland ||Composite Materials conferences| Senior Process Integration Engineer Wafer Fabrication Jobs | EuroScicon | Pre-Doctoral Researcher Spin and Localization in 2D-Topological Insulators Jobs|Materials Science conferences 2019 USA| Postdoc on Quantum Computing Jobs| Postdoctoral Researcher on Mixed Signal Circuit Design for Quantum Computing Jobs || Nanomaterials conferences 2019 Europe| EuroScicon | Development Chemist (OMJ/MC) Jobs | Nanomaterials conferences 2019 Asia| Process Engineer (OMJ/MC) Jobs | Nano scientists Jobs || Nanomaterials conferences | Production Technician Jobs | EuroScicon conferences | Material Sciences conferences |breakthrough technology Careers |Senior Scientist - Dymanic Materials Response Jobs |Nanotechnology conferences| Computational Chemist Jobs |Smart Materials conferences| Post-doctoral positions in R&D of High Field Superconducting Magnets for Future Particle Accelerators Careers| EuroScicon ||Composite Materials conferences|Post-doctoral positions in Statistical Learning Jobs||Materials Science conferences 2019 USA|Lecturer in Neutrino Physics Jobs|| Nanomaterials conferences 2019 Europe| Postdoctoral Research Fellow - Investigation of Transition Metal Oxide Superlattices by Neutron Scattering and Light Scattering Techniques Careers|Physical Scientist - Nanotechnology Careers Nanomaterials conferences 2019 Asia| Postdoctoral Position in Molecular Biology Jobs | PhD Offer: Nanoscale Water and Ice in San Sebastian Jobs | Nanomaterials conferences | Senior Photonic Researcher Jobs |PhD studentship Jobs | ICN2 PhD Fellowship Programme Jobs | Material Sciences conferences | Project Leader Jobs | EuroScicon |Nanotechnology conferences| Senior Researcher Optical Elements for Augmented and Mixed Reality Jobs |Smart Materials conferences| Image Sensor Measurement Set-up Development Engineer Jobs || Composite Materials conferences | Director of Nanotechnology Core Facility Jobs | Materials Science conferences 2019 USA | Manager, Microelectronics Fabrication Laboratory Jobs | EuroScicon conferences || Nanomaterialsconferences 2019 Europe | R&D Technician – Nanotechnology Jobs | Nanomaterialsconferences 2019 Asia | Team Leader Imager Design Career | Nanomaterials conferences | Postdoc Project: The Influence of Water Layers on Proteionous Surfaces Jobs | Nanoscience postdoctoral positions Career | Material Sciences conferences | Nanoscience postdoctoral positions Jobs | Nanotechnology conferences | Contract Predoctorl: Control of the Nanomechanics of Viral and Bacterial Infections Jobs | Smart Materials conferences | Associate or Senior Editor Nature Nanotechnology Jobs | Composite Materials conferences | Senior Process Engineer CMP and Plating Jobs | Materials Science conferences 2019 USA | Lecturer in Experimental Condensed Matter Physics Careers | Nanomaterialsconferences 2019 Europe | PROFESSOR OR ASSISTANT PROFESSOR (TENURE TRACK) POSITIONS in areas of Physics Jobs | Nanomaterialsconferences 2019 Asia | Postdoc of Materials Science Jobs | Postdoc in Silicon micro- and nanofabrication for catalyst studies Jobs | Nanomaterials conferences |EuroScicon conferences | PhD position in the NanoChemistry Group Jobs | Material Sciences conferences | Team Leader Physical Design, Design Automation and Mask Data Preparation Career |Nanotechnology conferences| Program Manager (Product Industrialization) Jobs |Smart Materials conferences| R&D Engineer Wet etch/clean Jobs |Composite Materials conferences||Materials Science conferences 2019 USA| EuroScicon conferences | Process Integration Engineer FEOL Career ||Nanomaterialsconferences 2019 Europe| Manufacturing / Assembly Technician Career | Process Engineer Device Fabrication (Lab) Jobs |Nanomaterialsconferences 2019 Asia| Nanomaterials conferences | Postdoctoral Researcher in Supramolecular NanoChemistry and Materials Group Career || Material Sciences conferences | ICN2 PhD Fellowship Programme Jobs | Project Leader Jobs |Nanotechnology conferences| Senior Researcher Optical Elements for Augmented and Mixed Reality Jobs |Smart Materials conferences | Image Sensor Measurement Set-up Development Engineer Jobs |Materials Science conferences 2019 USA|Composite Materials conferences||Nanomaterialsconferences 2019 Europe| Director of Nanotechnology Core Facility Jobs |Nanomaterialsconferences 2019 Asia| Nanomaterials conferences | Manager, Microelectronics Fabrication Laboratory Jobs | Material Sciences conferences | R&D Technician – Nanotechnology Jobs |Nanotechnology conferences| Team Leader Imager Design Career | Postdoc Project: The Influence of Water Layers on Proteionous Surfaces Jobs| EuroScicon ||Smart Materials conferences| Nanoscience postdoctoral positions Career ||Composite Materials conferences| Nanoscience postdoctoral positions Jobs ||Materials Science conferences 2019 USA| EuroScicon | Contract Predoctorl: Control of the Nanomechanics of Viral and Bacterial Infections Jobs |Nanomaterialsconferences 2019 Europe|| Associate or Senior Editor Nature Nanotechnology Jobs
Material Science & Nanotechnology Jobs in USA:
Post-Doctoral Research Fellow Jobs, Cancer Immunotherapy| Tenure Track Assistant/Associate Nanobioscience Professor Jobs | Nanomaterial Analytical Characterization Fellowship Jobs – CDER | EuroScicon | Postdoctoral Research Staff Member – Nanotechnology Jobs | Research Specialist Jobs | Associate/Full Research Professor of Nanofabrication Research Associate Jobs | Principal Scientist, Metamaterials/Metasurfaces Postdoc Jobs | EuroScicon conferences | Assistant/Associate Professor of Pharmaceutics Jobs | RESEARCH SCIENTIST/ENGINEER Jobs | Assistant Professor – Nanotechnology Jobs | Molecular Biologist Jobs | Clinical Research Associate II (Cancer) Jobs | Postdoctoral Scientist Jobs Professor of Nanoengineering Jobs | Professor of Nanoscale Science Jobs | EuroScicon | Interdisciplinary Post-Doctoral Jobs | Research Facility Manager Jobs | Polymeric Nanoparticle Formulation Careers | Audio Laboratory Assistant Careers | Assistant Professor/Associate Professor , Computational Fluid Dynamics Careers | POSTDOCTORAL RESEARCH ASSOCIATE Jobs | Structural Biologist Jobs | Materials Scientist - Nanoscience Jobs | Laboratory Technician Jobs | Senior Associate, Data Scientist – Optimization Jobs | EuroScicon | Staff Scientist - Assay Development Careers | Assistant Professor in Mechanics and Design Jobs | NCTR-ORA Nanotechnology Core Facility Fellowship – FDA Careers | Faculty Position- Emerging Technology Jobs | Nanomaterial Research Assistant at EPA Jobs | Assistant/Associate Professor (tenure track) REVISED Jobs | Staff Scientist Jobs | Research Biologist Jobs | Associate Scientist Jobs | Assistant Professor Jobs | EuroScicon | EUV Simulations Engineer - TD Research Careers | Tenure-Track Faculty Position, Inorganic/Materials Chemistry Jobs | Photonics System Integration Engineer Jobs | Director, Center for High Technology Materials Jobs | Instructor, Mechanical Engineering Jobs | Subject Matter Expert Scientist – Nanotechnology Jobs | Research Scientist Jobs | Scientist / Research & Development Careers | EUV Lithography Engineer Jobs | EuroScicon | Research Associate-Fixed Term Careers | Postdoctoral Scholar – Materials Photophysics Jobs | Materials Scientist/Engineer Jobs
Material Science & Nanotechnology Jobs in Asia and Middle East:
Senior Firmware Engineer Jobs | Senior PCB Engineer Jobs| Motors Test and Validation Engineer Jobs | Senior Power Electronics Engineer Jobs | EuroScicon | Postdoctoral Research Fellow Jobs || EuroScicon conferences | Field Support / Application Engineer Jobs | Motor Drives Engineer Careers | Clinical Manager Jobs Data scientist Jobs | Research Fellow Jobs | Research Fellow in Prof Jens Martin research group Careers |EuroScicon conferences | Senior Technology Manager Jobs | Graduate Software Engineer – Motors Jobs | Senior / Principal Test Validation Engineer Jobs | Laboratory Executive Jobs | Research Fellow (Biochemistry) Jobs | Assistant Chemist Jobs | Laboratory Director Jobs | Assistant Professor in Structural and Building Systems Careers | Engineering Project Handler Jobs || EuroScicon | Chemical Detection Scientist/Engineer, Director - Department of Chemistry Careers | Nanocore Fellowship Jobs | Product Manager Electrochemistry Engineer Product Lifecycle Careers | Project Manager – Electronics Careers | Research Assistant Statistical Modeling for Nanoscience Jobs | Senior Manager Jobs || EuroScicon | Oil & Gas - Engineering Leader Jobs |POSTDOCTORAL SCHOLAR Jobs | Post-Doctoral Associate Jobs | Senior Motors Test and Validation Engineer Jobs | Sr Engineer, Product Lifecycle (Optics) Jobs
Material Science & Nanotechnology Products
Senior Firmware Engineer Jobs |Composite Materials conferences| Senior PCB Engineer Jobs| Motors Test and Validation Engineer Jobs |Materials Science conferences 2019 USA| Senior Power Electronics Engineer Jobs | EuroScicon |Nanomaterialsconferences 2019 Europe| Postdoctoral Research Fellow Jobs Nanomaterialsconferences 2019 Asia |EuroScicon conferences | Field Support / Application Engineer Jobs | Motor Drives Engineer Careers | Nanomaterials conferences | Clinical Manager Jobs Data scientist Jobs | Research Fellow Jobs | Material Sciences conferences | Research Fellow in Prof Jens Martin research group Careers|Nanotechnology conferences| EuroScicon conferences | Senior Technology Manager Jobs|Smart Materials conferences| Graduate Software Engineer – Motors Jobs | Senior / Principal Test Validation Engineer Jobs | Composite Materials conferences | Laboratory Executive Jobs | Research Fellow (Biochemistry) Jobs |Materials Science conferences 2019 USA | Assistant Chemist Jobs | Laboratory Director Jobs | Assistant Professor in Structural and Building Systems Careers | Nanomaterialsconferences 2019 Europe | Engineering Project Handler Jobs || EuroScicon | Chemical Detection Scientist/Engineer, Director - Department of Chemistry Careers | Nanocore Fellowship Jobs | Product Manager Electrochemistry Engineer Product Lifecycle Careers | Project Manager – Electronics Careers | Research Assistant Statistical Modeling for Nanoscience Jobs | S enior Manager Jobs |Nanomaterialsconferences 2019 Asia | EuroScicon | Oil & Gas - Engineering Leader Jobs | POSTDOCTORAL SCHOLAR Jobs | Post-Doctoral Associate Jobs | Senior Motors Test and Validation Engineer Jobs | Sr Engineer, Product Lifecycle (Optics) Jobs