e-Posters - Nanomat 2018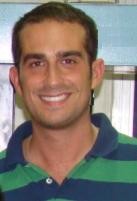 UTN-FRSN, Argentina.
Hydrogen trapping sites in AISI 316L and AISI 446 stainless steels
Mariano N. Ine(Biography)
Prof. Eng. Mariano Inés, born 1985, received his Metallurgical Engineer degree at the National Technology University of San Nicolas (UTN-FRSN), Argentina. He is currently professor and researcher at the UTN-FRSN, Argentina. His work area is related with hydrogen embrittlement of steels and its alloys. Currently he is working on his PhD in engineering at the Physical Metallurgy Laboratory of the UTN-FRSN.
Mariano N. Ine(Abstract)
The most popular grades, thanks to their good mechanical and corrosion properties, are austenitic and ferritic stainless steel, which cover more than 95% of the global stainless steel production [1]. They are mainly used in the Oil and Gas, food, chemical and construction industries.rnWhen a stainless steel is exposed to relatively high temperatures for long periods of time, the precipitation of various intermetallic compounds and phases can occur. This causes the sensitization of the steel, and consequently brings about reduction of its corrosion resistance. In a same way, intergranular carbides precipitation can generate fracture susceptibility along boundaries. In general, hydrogen can have a deleterious effect on metals, since only a small amount is enough to cause serious degradation of corrosive and mechanical properties. Second phases play very important role in the hydrogen trapping behavior [2,3,4,5] and have a significant effect on the possible hydrogen embrittlement mechanism.rnIn this work several thermal treatments were carried out, considering different cooling conditions on two stainless steels grades, AISI 316L and AISI 446. Specifically, the objective of this work is to show the effects of different kinds of precipitates (such as, carbides and intermetallic phases) acting as hydrogen traps which can naturally affect the corrosion behavior of steels [4].rnHydrogen charging were performed by the cathodic permeation method with graphite anode and constant current density of 35rn rnrnmA/cm2 for 3.5h. A 1N H2SO4 electrolyte solution was used, with the addition of 0.25 g/L of NaAsO2, before and after heat treatments.rnThe microstructural characterization carried out in both steels allowed to detect a wide variety of carbides, with variable chromium contents and different morphologies. The ferrite-carbide interfaces could be identified as the main hydrogen trap sites in the AISI 446, and the grain boundaries in the AISI 316L.rnrn,[email protected]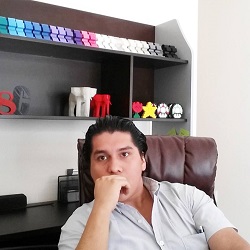 Centro de Investigación en Micro y Nanotecnología, Universidad Veracruzana
Study of the influence of voltage and time on the morphology of TiO2 nanotube matrix using graphite as cathode and organic electrolyte
M. Luna-Cervantes(Biography)
M. Luna-Cervantes(Abstract)
A 6x6 matrix of anodization experiments was planned and designed to obtain a tubular matrix of TiO2 where we can observe and identify exactly how the morphology is influencing by voltage and time under an organic electrolyte and using graphite as cathode, even identify the time-lapse where nanograss is introducing in our nanotubular matrix. The anodization process consisted in an organic electrolyte of ethyleneglycol, deionized water and NH4F, 6 differents voltages and a time lapse from 1 to 6 hours. After the anodization, the whole set of anodized samples were rinse with DI and dried under heat gun (low temperature), no samples were cleaned in ultrasonic bath because we wanted preserve the nanograss structure if it was there. The anodized samples were annealed to obtain the crystaline Anatase phase. Optical characterization was performed by Raman Spectroscopy to identify the increases in signal intensity, associated with the presence of nanotubes or nanograss. \r\nThe morphological characterization was performed with Scanning Electron Microscopy to visually verify the presence and density of the nanotubes, morphological structure (radial and length dimentions) and if nanograss was in there.\r\n

Middle Technical University, Institute of Technology/Baghdad, Iraq
The Effect of laser melting on the gray cast iron surface roughness
Rehab Hussein Khanjar(Biography)
Rehab Hussein Khanjar(Abstract)
The surface condition of a component is usually the most important engineering factor affecting its performance. Almost inevitably the outer surface of a workpiece is subjected to wear, fatigue and corrosion while it is in service. Average roughness (Ra) is important feature of the surface. It contributes slide wear, friction, corrosion, oxidation, fatigue, physical properties (optical, electrical, and thermal properties) and esthetic. Laser as a source of high concentrated heating energy was used successfully in surface treating of ferrous material products. Laser heating or melting induces phase transformation and structural changes, also low distortion with minimal disruption. These changes affect the surface roughness either negatively or positively that is depending on the processing set of parameters. Laser processing variables comprise that related to laser source (power intensity, operation mode and wavelength) and to the material (physical properties, surface absorptivity and geometry) in addition to laser scanning speed and shrouding gas flow rate. [8]. To avoid post processing and get preferred surface roughness the relation between laser parameters and surface roughness is to be investigated for a given material. Many researchers study the effect of laser cutting and heat treating parameters on surface roughness. In this work investigation of the effect of processing variables on the average surface roughness (Ra) of gray cast iron melted by CW diode-fiber Yb:YAG laser. Power intensity (I), time of interaction (t), and gas flow rate (g) were used as variables. It is found that for power intensities that maintain melting, decreasing time of interaction, increasing shrouding gas flow rate or increasing both of them led to increased average surface roughness. Table 1 represents the processing parameters via the resulted microhardness and the average surface roughness.